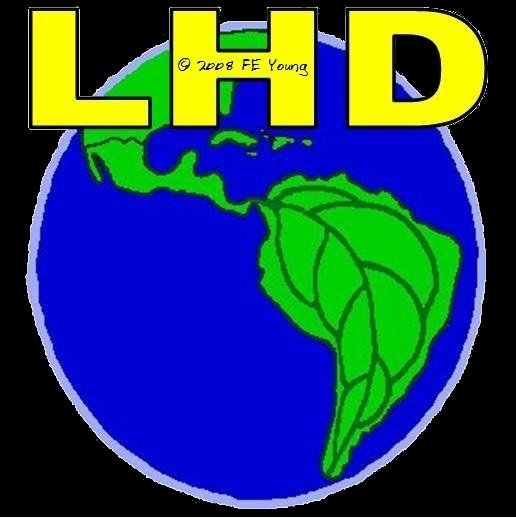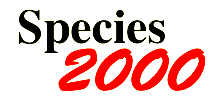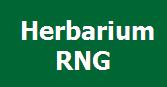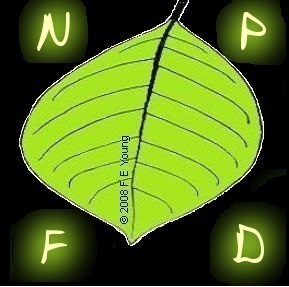 The Species
For specific species information follow the link attached to each species below.

Key: ≡ identical; = nom. illeg.; - nom. inval.

Lacistema aggregatum&nbsp (P.J. Bergius) Rusby
≡ Piper aggregatum&nbsp P.J. Bergius ≡ Lacistema myricoides&nbsp Sw., ≡ Lacistema aggregatum&nbsp Fawc. & Rendle
= Nematospermum laevigatum&nbsp Rich.
= Synzyganthera purpurea&nbsp Ruiz & Pav. ≡ Didymandra purpurea&nbsp (Ruiz & Pav.) Willd. ≡ Lacistema purpureum&nbsp (Ruiz & Pav.) A.DC.
= Piper fasciculatum&nbsp Rudge ≡ Piper fasciculare Rudge
= Lacistema floribundum&nbsp Miq. ≡ Lacistema floribunda Miq.
= Lacistema elongatum&nbsp Schnizl.
= Lacistema angustum&nbsp Schnizl.
= Lacistema myricoides Sw. var. stipitatum&nbsp A.DC.
= Lacistema recurvum&nbsp A.DC.
= Lacistema coriaceum&nbsp A.DC.
- Lacistemon sp. Sw.
= Lacistema poeppigii&nbsp A.DC.
= Lacistema bolivianum&nbsp Gand.
= Lacistema guyanense&nbsp Gand.
= Lacistema rosidiscum&nbsp J.F. Macbr.
= Lacistema curtum&nbsp J.F. Macbr.
= Lacistema orinocense&nbsp Baehni
= Lacistema weberbaueri&nbsp Baehni
= Lacistema aggregatum (P.J. Bergius) Rusby var. elongatum&nbsp Maguire
= Lacistema occidentale&nbsp Cuatrec.
= Lacistema pacificum&nbsp Cuatrec.
- Lacistema macrophylla Klotzsch
- Lacistema paladofum&nbsp Poepp.

Lacistema grandifolium&nbsp Schnizl.
= Lacistema ellipticum&nbsp Glaz.
- Lacistema tomentosum&nbsp Miq. ex Pulle

Lacistema hasslerianum&nbsp Chodat
= Lacistema serrulatum&nbsp auct. non Mart. A.DC.
= Lacistema fagifolium Chodat & Chirtoiu
- Lacistema aggregatum&nbsp non (P.J. Bergius) Sw. s str

Lacistema krukovii&nbsp Sleumer

Lacistema lucidum&nbsp Schnizl.
- Lacistema pubescens Mart. subsp. longistipulatum G. Agostini

Lacistema macbridei&nbsp Baehni
≡ Lacistema macbridii&nbsp Baehni

Lacistema nena&nbsp J.F. Macbr.

Lacistema polystachyum&nbsp Schnizl.
= Lacistema intermedium&nbsp Schnizl.
= Lacistema lucidum&nbsp auct. non Schnizl. A.DC.
= Lacistema pubescens Mart. var. glabrescens&nbsp Huber

Lacistema pubescens&nbsp Mart.
= Lacistema ellipticum&nbsp Schnizl.
- Lacistema pubescens Mart. subsp. serrulatum&nbsp Mart.

Lacistema robustum&nbsp Schnizl.
= Lacistema recurvum&nbsp Schnizl.
= Lacistema intermedium&nbsp auct. non Schnizl. A.DC.
= Lacistema blanchetii&nbsp A.DC.
- Lacistema rostratum&nbsp Schnizl.

Lacistema serrulatum&nbsp Mart.
= Lacistema leptostachyum&nbsp Chodat & Chirtoiu

Lozania glabrata&nbsp A.H. Gentry

Lozania grandiflora&nbsp Schult.

Lozania klugii&nbsp (Mansf.) Mansf.
≡ Monandrodendron klugii&nbsp Mansf.
= Lacistemopsis poculifera&nbsp Kuhlm.

Lozania mutisiana&nbsp Schult.
= Monandrodendron schultzei&nbsp Mansf.
= Monandrodendron peruvianum&nbsp Mansf.
= Lozania bipinnata&nbsp L. B. Sm.
= Lozania montana&nbsp Standl.
= Perrottetia costaricensis&nbsp Lundell ≡ Perrottetia racemosa&nbsp Standl.
- Lozania nemoralis&nbsp DC.

Lozania pittieri&nbsp (S.F. Blake) L.B. Sm.
≡ Lacistema pittieri&nbsp S.F. Blake ≡ Lacistema trichoneurum&nbsp S.F. Blake ex R. Knuth
= Lacistema pedicellatum&nbsp Standl., ≡ Lozania pedicellata&nbsp (Standl.) L. B. Sm.

- Lozania sclerophylla
---
Obscure species
Didymandra dentata&nbsp Spreng. Sleumer (1980) states "the descriptor is too short making it impossible to place within the family."

Lacistema oblongum&nbsp Spreng. Sleumer (1980) states "the descriptor for this species is ambiguous making this species difficult to place within the family. The holotype at Berlin Herbarium was destroyed."

---
Excluded species
Casearia javitensis syn. Lacistema grandifolium Glaz.

Myrica altera syn. Lacistema alterum Spreng., Lacistema berterianum Schult.

Reference: Sleumer (1980)

---
Additional names
These names were located on Universal Biological Indexer and Organizer (uBio) and require further investigation to their validity (as of 05 February 2009):

Lacistema nana / Lacistema nana J.F. Macbr.: believed to be a typographical error of L. nena located on NY herbarium specimen reference NY00501407. Have not seen the specimen image to confirm;
Lacistema pubescens serrulatum / Lacistema pubescens serrulatum Torr. 1985 not located yet
Lacistema sericiflora / Lacistema sericiflora A.DC. name refers to a specimen located at G (according to www.tropicos.org) more information to follow
Lacistema pubescens longistipulatum G. Agostini Information to follow.

---
References
Sleumer H O (1980) Flora Neotropica: Monograph Number 22 Flacourtiaceae, The New York Botanical Garden, New York: 182-206

The International Plant Names Index (2008). Listing of all plant names that appear in the Gray Card Index, Index Kewensis and the Australian Plant Name Index.