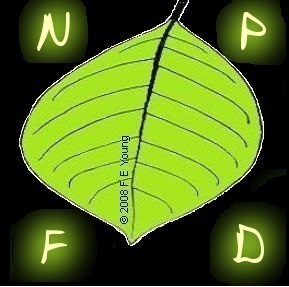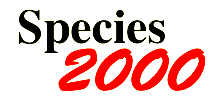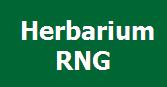 ☰ Menu
---
Literature - C
---
Caldas F J de (1808-1809)
Semanario del Nuevo Reyno de Granada
, Bogotá : Imprenta de don Bruno Espinosa de los Monteros
Calderon A I, Angerhofer C K, Pezzuto J M, Farnsworth N R, Foster R, Condit R, Gupta M P, Soejarto D D (2000)
Forest plot as a tool to demonstrate the pharmaceutical potential of plants in a tropical forest of Panama
, Economic Botany, New York Botanical Garden Press, New York, Vol. 54(3): 281
Candolle A L P P de (1868)
Prodromus systematis naturalis regni vegetabilis sive enumeratio contracta ordinum, generum specierumque plantarum huc usque cognitarum, juxta methodi naturalis normas digesta
, Sumptibus Sociorum Treuttel et Wulrtz, , Parisii, Vol. XVI, part 2: 590-595
Carim S, Schwartz G, Silva M F F da (2007)
Riqueza de espécies, estrutura e composição florística de uma floresta secundária de 40 anos no leste da Amazônia
, Acta Botanica Brasilica, Sociedade Botânica do Brasil (SBB), Brasilia, Vol. 21(2): 299, 304
Carlquist S (1984)
Vessel grouping in dicotyledon wood
, Aliso: A Journal of Systematic and Evolutionary Biology, Rancho Santa Ana Botanic Garden, Claremont, Vol. 10(4): 510
Carvalho F A, Nascimento M T, Alvarenga Braga J M (2005)
Composição e riqueza florística do componente arbóreo da Floresta Atlântica submontana na região de Imbaú, Município de Silva Jardim, RJ
, Acta Botanica Brasilica, Acta Botanica Brasilica, SciELO, São Paulo, Vol. 20(3): 731, 734, 738
Carvalho F A, Nascimento M T, Alvarenga Braga J M (2007)
Estrutura e composição florística do estrato arbóreo de um remanescente de Mata Atlântica submontana no município de Rio Bonito, RJ, Brasil (Mata Rio Vermelho)
, Revista Árvore, Universidade Federal de Viçosa Viçosa, Vol. 31(4): 722, 723 724 726
Carvalho F A, Alvarenga Braga J M, Nascimento M T (2015)
Tree structure and diversity of lowland Atlantic forest fragments: comparison of disturbed and undisturbed remnants
, Journal of Forestry Research, Vol. 27(3): 605-609
Carvalho J O P de, Silva J N M, Alves Lopez J do C, Montagner L H, Carvalho M S P de (1986)
Composição florística de uma mata secundária no planalto de Belterra no Pará
, Anais Proceedings Anales, 1st Symposium of the Humid Tropics, Florae e Floresta, EMBRAPA-CPATU, Belem, Vol. 11: 199, 202
Castro A A J F, Martins F R, Tamashiro J Y, Shepherd G J (1999)
How rich is the Flora of Brazilian Cerrados?
, Annals of the Missouri Botanical Garden, Missouri Botanical Garden Press, St. Louis, Vol. 86(1): 281, 282, 287, 289-90
Chalk L (1937)
The phylogenetic value of certain anatomical features of dicotyledonous woods
, Annals of Botany, Oxford University Press, Vol. 1(3): 425
Chalk L, Chattaway M M (1933)
Perforated ray cells
, Proceedings of the Royal Society of London, Series B: containing papers of a biological character, The Royal Society, London, Vol 113(780): 82-6, 89, 92
Chase M W, Fay M F, Savolainen V (2000)
Higher-level classification in the Angiosperms: new insights from the perspective of DNA sequence data
, Taxon, International Association for Plant Taxonomy, Vienna, Vol. 49(4): 690
Chase M W, Zmartzy S, Lledo M D, Wurdack K J, Swenson S M, Fay M F (2002)
When in doubt, put it in Flacourtiaceae: A molecular phylogenetic analysis based on plastid rbcL DNA sequences
, Kew Bulletin, Royal Botanic Gardens, Kew, Vol. 57(1): 141, 143, 150, 155-6, 162-3, 181
Chazdon R L, Careaga S, Webb C, Vargas O (2003)
Community and phylogenetic structure of reproductive traits of woody species in wet tropical forests
, Ecological Monographs, Ecological Society of America, Washington, Vol. 73(3): 340
Chenery E M (1948)
Aluminium in the Plant World
, Kew Bulletin, Royal Botanic Gardens, Kew, Vol 3(2): 180
Chirtoiu M (1918)
Observations sur les Lacistema et la situation systematique de ce genre
in Bulletin de la Societe Botanique de Geneve, H. Georg & Co., Bale & Lyon, 2me serie, Volume X(7): 317-349
Chmura C A (1973)
Upper Cretaceous (Campanian-Maastrichtian) angiosperm pollen from the western San Joaquin Valley, California, U.S.A.
, Palaeontographica Abteilung B - Band 141, Lieferung 3-6: 89 - 171
Chodat R, Hassler E (1903)
Plantae Hasslerianae soit enumeration des plantes recoltees au Paraguay par le Dr. Emile Hassler, D'Aarau (Suisse) de 1885 a 1902
in Bulletin de L'Herbier Boissier sous la direction de G. Beauverd, Conservateur de l'Herbier, Imprimerie Romet, Geneve, Tome III (2me serie): 394
Christo A G, Guedes-Bruni R R, Sobrinho F de A P., Silva A G da, Peixoto A L (2009)
Structure of the shrub-arboreal component of an Atlantic Forest fragment on a hillock in the central lowland of Rio de Janeiro, Brazil
, Interciencia, Caracas, Vol. 34(4): 232, 234, 235, 238
Clark D B, Palmer M W, Clark D A (1999)
Edaphic factors and the landscape-scale distributions of tropical rain forest trees
, Ecology, Ecological Society of America, Washington, Vol. 80(8): 2669, 2675
Conard H S (1919)
The classification of vascular plants: a review
, The Plant World, Ecological Society of America, Washington D.C., Vol. 22(3): 62
Condit R, Hubbell S P, Foster R B (1995)
Mortality rates of 205 Neotropical tree and shrub species and the impact of a severe drought
, Ecological Monographs, Ecological Society of America, Vol. 65(4): 436
Condit R, Hubbel S P, Foster R B (1996)
Changes in Tree Species Abundance in a Neotropical Forest: Impact of Climate Change
, Journal of Tropical Ecology, Cambridge University Press, Cambridge, Vol. 12(2): 241, 242
Condit R, Aguilar S, Hernandez A, Perez R, Lao S, Angehr G, Hubbell S P, Foster R B (2004)
Tropical forest dynamics across a rainfall gradient and the impact of a El Nino dry season
, Journal of Tropical Ecology, Cambridge University Press, Cambridge, Vol. 20(1): 62, 68
Corner E J H (1976)
The seeds of dicotyledons
, Cambridge University Press, Cambridge, Vol. 2: 156
Cotton E, Meier W (2003)
Clidemia intonsa and Miconia chapensis (Miconieae, Melastomataceae), Two New Species Endemic to Cloud Forest Refuges in the Coastal Cordillera of Venezuela
, Willdenowia, Botanischer Garten und Botanisches Museum, Berlin-Dahlem, Bd. 33(1): 202
Croat T B (1978)
Flora of Barro Colorado Island
, Stanford University Press, Stanford, USA: 39, 40, 62, 313, 317, 338, 339, 340 (fig. 191-192), 881, 882, 893, 894, 895
Cronquist A (1968)
The evolution and classification of flowering plants
, Thomas Nelson and Sons Ltd., London: 367
Cruz A R, Silva-Gonçalves K C da, Nunes-Freitas A F (2013)
Estrutura e florística de comunidade arbórea em duas áreas de Floresta Ombrófila Densa em Macaé, RJ
, Rodriguésia, Revista do Jardim Botanico do Rio de Janeiro, Vol. 64(4): 794, 796
Cruz Ruggiero P G, Batalha M A, Pivello V R, Meirelles S T (2002)
Soil vegetation relationships in cerrado (Brazilian savanna) and semideciduous forest, Southeastern Brazil
, Plant Ecology, Springer-Verlag, Netherlands, Vol. 160(1): 5
Cuatrecasas J (1950)
Contributions to the Flora of South America, Studies in South American Plants - II
in Fieldiana: Botany, Chicago Natural History Museum Press, Chicago, Vol. 27(1): 93-94, 116