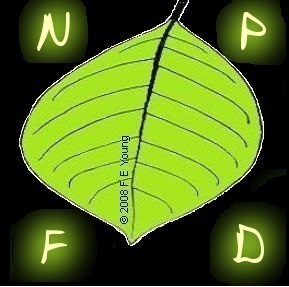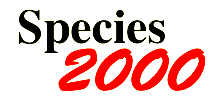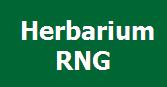 ☰ Menu
---
Literature - R
---
Ramos R S dos S (2006)
Biomassa, concentração e conteúdo de nutrientes em diferentes compartimentos de uma floresta secundária na Amazônia Oriental
, Dissertação (Mestrado em Agronomia) - Universidade Federal Rural da Amazônia, Belém: 9-10, 32, 53-57, 59-65
Ramteke D D, Kapgate D K (2014)
A Petrified Fossil Dicot Leaf Acanthophyllum shiblii gen. et sp. nov.
From Deccan Intertrappean Exposures of Shibla, Yeotmal District, Maharashtra State, India, International Journal of Researches in Biosciences, Agriculture & Technology, Vol. ??(2014 Dec. Special Issue): 127
Rankin-de-Merona J M, Hutchings R W, Lovejoy T E (1990)
Tree mortality and recruitment over a five-year period in undisturbed upland rainforest in central Amazon
, in Gentry A H (ed.), Four Neotropical Rainforests, Yale University Press, New Haven: 582
Ratter J A, Bridgewater S, Ribeiro J F (2003)
Analysis of the floristic composition of the Brazilian Cerrado vegetation III: comparison of the woody vegetation of 376 areas
, Edinburgh Journal of Botany, Edinburgh, Vol. 60(1): 102, 107
Raymundo D et al., (2018)
Persistence of Coffea arabica and its relationship with the structure, species diversity and composition of a secondary forest in Brazil
, PLOSOne, Public Library of Science, San Francisco, U.S.A., Vol. 13(3), page 7/15 figure 2
Rayol B P, Mesquita Neto F P, Ferreira M do S, Silva M F F da (2002)
Análise florística da regeneração natural de florestas secundárias de diferentes idades no município de Capitão Poço
, Seminario de Iniciacao Cientifica de FCAPEmbrapa Amazônia Oriental, Belem, : 68
Rayol B P, Silva M F F, Alvino F O (2006)
Dinâmica da diversidade florística da regeneração natural de florestas secundárias, no município de Bragança, Pará, Brasil
, Boletim do Museu Paraense Emílio Goeldi. Ciências Naturais, Belém, Vol. 1(2): 13, 15, 19, 21, 24
Rechinger K (1909)
Cyrtandra godeffroyi Rein. und Piper fasciculatum Rechinger an der Grenze der Kammvegetation des Lanutoo, 700m, Insel Upolu
in Vegetationsbilder, Verlag von Gustav Fischer, Jena, ser. 6, Heft 1, Tafel 5: 6 pages
Reis L P, Souza A L de, Mazzei L, Reis P C M dos, Garcia Leite H, Soares C P B, Eleto Torres C M M, Silva L F da, Ruschel A R (2016)
Prognosis on the diameter of individual trees on the eastern region of the amazon using artificial neural networks
, Forest Ecology and Management, Elsevier B.V., Vol. 382: 161-167
Reis L P, Souza A L de, Reis P C M dos, Mazzei L, Boechat Soares C P, Eleto Torres C M M, Silva L F da, Ruschel A R, Souza Rego L J, Garcia Leite H (2018)
Estimation of mortality and survival of individual trees after harvesting wood using artificial neural networks in the amazon rain forest
, Ecological Engineering: The Journal of Ecosystem Restoration, Elsevier B.V., Amsterdam, Vol. 112: 143
Reko B P (1946)
Los géneros fanerogámicos mexicanos
, Botanical Sciences was Boletín de la Sociedad Botánica de México, Vol. 4: 21
Reveal J L (1993)
A list of validly published, automatically typified, ordinal names of vascular plants
, Taxon, International Association for Plant Taxonomy, Vienna, Vol. 42(4): 835
Ribas R F, Meira Neto J A A, Silva A F da, Souza, A L de (2003)
Composição florística de dois trechos em diferentes etapas serais de uma floresta estacional semidecidual em Viçosa, Minas Gerais
, Revista Árvore, Universidade Federal de Viçosa, Viçosa, Vol. 27(6): 824
Richard L C M (1792)
Catalogus plantarum ad societatem, ineunte Anno 1792, e Cayenna Missarum a Domino le Blond
, Actes de la Societe D'Historie Naturelle de Paris, Tome Premier, Premiere Partie, De l'Imprimerie de la Societe, Paris: 105
Riley L A M (1925)
Critical notes on Trinidad plants ("St. George" Pacific Expedition, 1924)
, Bulletin of Miscellaneous Information (Royal Gardens, Kew), Vol. 1925(3): 142
Rinaldo Caraciolo R L (2006?)
Estruta e dinamica de uma floresta secundaria de transicao, Rio Vermelho e Serra Azul de Minas, MG
: 21, 25-27, 119, 132, 135
Robyns A (1965)
Index to the "Contributions toward a Flora of Panama" and to the "Flora of Panama" through March 1965
, Annals of the Missouri Botanical Garden, Missouri Botanical Garden, St. Louis, Vol. 52: 240, 243, 246
Rocha C T V, Carvalho D A, Fontes M A L (2005)
Comunidade arbórea de um continuum entre floresta paludosa e de encosta em Coqueiral, Minas Gerais, Brasil
, Brazilian Journal of Botany, Sociedade Botânica de São Paulo, São Paulo, Vol. 28(2): 207, 212
Rodal M J N, Sales M F, Silva M J da, Silva A G da (2005)
Flora de um brejo de altitude na escarpa oriental do planalto da Borborema, PE, Brasil
, Acta Botanica Brasilica, Vol. 19(4): 845, 849
Rodrigues de Morase P L, Dobreff J, Reinhammar L G (2014)
The plants of Daniel Rolander (c. 1723-1793) in Diarium Surinamicum (1754-1765) and herbaria
, Phytotaxa Vol. 165(1): 1-101, Magnolia Press, Auckland, New Zealand.
Roemer J J, Schultes J A (1817)
Caroli a Linne equitis systema vegetabilium
secundum classes, ordines, genera, species cum characteribus, differentiis et synonymiis, Volumen Primum, Sumtibus J G Cottae, Stuttgardtiae: 7-8
Ronse Decraene L P, Smets E F (1995)
The distribution and systematic relevance of the androecial character oligomery
, Botanical Journal of the Linnean Society, The Linnean Society of London, London, Vol. 118(3): 222
Roosmalen, M G M van (1985)
Fruits of the Guianan flora
, Institute of Systematic Botany, Utrecht University and Silvicultural Department of Wageningen Agricultural University, Netherlands: 146-8
Roth I (1973)
Anatomical structure of the cortex of six species of plants from the families of Araliaceae, Dichapetalaceae, Lacistemaceae, Olacaceae, Opiliaceae and Quiinaceae
, Acta Biologica Venezuelica, Universidad Central de Venezuela, Caracas, Venezuela
Roth I (1981)
Structural patterns of tropical barks in Encyclopedia of Plant Anatomy, Gebruder Borntraeger, Berlin, Vol. IX, Part 3, 382

Roth I (1984) Stratification of tropical forests as seen in leaf structure, Tasks for Vegetation Science (T:VS), Dr W Junk Publishers, The Hague: Vol. 6: 339, 415

Roth I (1987) Stratification of a tropical forest as seen in dispersal types
, Tasks for Vegetation Science (T:VS), Dr W Junk Publishers, Dordrecht, Vol. 17: 40, 42, 79, 320
Roubik D W, Moreno Patiño J E (2003)
Pollen and spores of Barro Colorado Island
, Smithsonian Tropical Research Institute, Panama
Roumy V, Garcia-Pizango G, Gutierrez-Choquevilca A-L, Ruiz L, Jullian V, Winterton P, Fabre N, Moulis C, Valentin A (2007)
Amazonian plants from Peru used by Quechua and Mestizo to treat malaria with evaluation of their activity
, Journal of Ethnopharmacology, Elsevier B.V., Netherlands, Vol. 112(3): 486, 487, 488
Rudge E (1805)
Plantarum Guianae
rariorum icones et descriptiones Hactenus Ineditae
, Sumptibus Auctoris, Typis Richardi Taylor et Soc., Londini, Volumen 1: 9 and table 4
Ruiz H, Pavon J (1798)
Systema vegetabilium Florae Peruvianae et Chilensis, characteres prodromi genericos differentiales, specierum omnium differentias, durationem, loca natalia, tempus florendi, nomina vernacula, vires et usus nonnullis illustrationibus interspersis complectens
, Typis Gabrielis de Sancha, Madrid, Vol. 1: 273
Ruiz H (1940)
Travels of Ruiz, Pavón and Dombey in Peru and Chile (1777-1788)
in Fieldiana: Botany, Field Museum of Natural History, Chicago, USA, Vol. 21: 205, 211, 233, 357
Rusby H H (1901)
An enumeration of the plants collected by Dr. H.H. Rusby in South America, 1885-1886, XXXI. (continued)
, Bulletin of the Torrey Botanical Club, Torrey Botanical Society, New York, Vol. 28(5): 313
Rusby H H (1906)
An enumeration of the plants collected in Bolivia by Miguel Bang, Part 4 with descriptions of new genera and species
, Bulletin of The New York Botanical Garden, New York Botanical Garden Press, New York: Vol. 4(14): 447