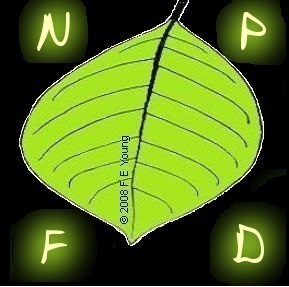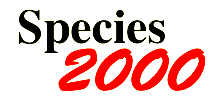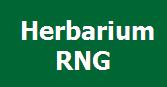 ☰ Menu
---
What's new?
---
How to reference this website :
Young FE (2008 onwards)
Lacistemataceae Holistic Database
, BioScience Holistics, U.K., available online at https://www.lacistemataceae.org/whatsnew.html
- - - - - o 0 o - - - - -
Pinned items :
- Lacistemataceae
species key
or the MSIE / MSEdge Version of the
species key
- List of herbaria holding
Lacistemataceae
specimens;
- What is taxonomy?
Planet Bob
video;
- STEMM careers are rapidly changing and many 'don't exist yet' in this 'Age of Information and machine learning'
Did You Know? (Shift Happens)
a Youtube video by Katy Scott;
- Another excellent Youtube Video by Growth Tribe addresses
The Digital Skills Gap and the future of jobs 2020 : The Fundamental Growth Mindset
. You need to be proactive and not reactive when it comes to skillsets and your future employment;
- Adapted from Kieran Egan (2008)
Learning in Depth
, Educational Leadership, Vol. 66(3) 58-63 "What if every child was given a single topic to study from their first week in school to their final week in education.  We could have scientific experts on every organism on the planet!"
- My documents :
My C.V. (updated 2020Feb19) :
My C.V.
MSc. Dissertation (2009) :
Lacistemataceae: e-monography-and-revision
;
Oral presentations (2009) : e-monograph on a shoestring
MSc. presentation
and
Biosyst EU09 presentation
;
My posters :
e-monography on a shoestring : LHD
(2009),
The plant monographer : our role in botany
(2019) and
What's hidden in your herbarium?
(2020);
My videos :
The Plant Monographer
: our role in the Global Strategy for Plant Conservation and IUCN Red List of Threatened Species;
Interesting statistics :
What's hidden in your herbarium?
Herbaria visited by the monographers Sleumer and Young (2020);
- - - - - o 0 o - - - - -
This monograph is constantly updated :
A hard copy monograph would take decades of research before publishing but this is an online evolving work with gaps that I hope to fill, so please bear this in mind when using as a reference source. Filling the gaps has become a great deal easier in the 10+ years since I wrote the first version of this website in 2007 as material stored in museums, herbaria and libries become digital books/articles, virtual herbaria and digital illustrations (2D and 3D).
- - - - - o 0 o - - - - -
The Latest Updates :
2021 Nov 21
- Located an isotype at TEX herbarium for
Lacistema orinocense
. Many thanks to George Yatskievych, Amber Horning at LL/TEX herbaria from the University of Texas for digitizing their specimens. I am currently databasing the images for their virtual herbarium.
2021 Oct 21
- Added my ORCid account to my Curriculum Vitae page (click on my name) or
here
2020 May 22
- Addition of pollen image and statistics for
Lozania nunkui
.
2020 May 15
- Addition of pollen image and statistics for
Lozania pittieri
.
2020 May 13
- Addition of pollen image and statistics for
Lozania mutisiana
.
2020 May 12
- Addition of pollen image and statistics for
Lacistema polystachyum
.
2020 Mar 23
- The final version of the poster 'What's hidden in your herbarium? has been uploaded today.
2020 Mar 19
- Added links to type specimens (
Lacistema macrophylla
,
L. bolivianum, L. krukovii, L. recurvum, L. bolivianum and L. grandifolium
) now available from Royal Botanic Gardens, Kew. Many thanks to Federico Fabriani, Curator-Botanist (Americas Team) for his help.
2020 Feb 14
- Added an 'interesting statistics' sub-heading to my documents. The first document relates to the What's hidden in your herbarium poster - the herbaria 'visited' by Sleumer and I.
2020 Jan 29
- I have designed a poster on the statistics of Lacistemataceae names, number of herbaria visited and specimens examined. I plan to turn this poster into a peer reviewed article.
2020 Jan 24
- Discovery of a new name
Lacistema piptocarpha subsp. oblongae
held at MBM herbarium.
2020 Jan 23
: Common names - evidence is now provided for the majority of these names either as a book link or a herbarium specimen image.
2020 Jan 21
I have uploaded a video titled
The Plant Monographer
that I constructed for
Powerful Tools for Teaching and Learning: Digital Storytelling
by University of Houston hosted by
www.coursera.org
. I wish to thank Coursera for the financial aid provided so I could gain a certificate as evidence of course completion and to make my first video on plant monography.
I have located several more common names for
Lacistema aggregatum
and five for
L. robustum
whilst downloading specimen images from
SpeciesLink
website. At the last count I have 4,536 images which does not include the records at P (500), MO (2,000+), BM (350) or K (350) four of the largest herbaria outside Lacistemataceae distribution range.
2020 Jan 15
Discovery of the French virtual herbaria : e-ReColNat. On this database is two type specimens held by LY herbarium:
L. hasslerianum
(isotype 5031 & syntype 4632). The types at LY I was looking for are not in the virtual herbarium.
2020 Jan 13
A couple of common names: Samambaia and Laranjinha for
Lacistema
sp. I have located a
Lacistema grandifolium
type specimen I believe it is the holotype. Another species name
Lacistema pubescens
Mart. ssp.
polystachyum
(Schinzl.) Agost. from a NY herbarium specimen.
2020 Jan 10
I have discovered another isotype of
Lacistema pacificum
held by the VALLE Herbarium, Universidad Nacional de Colombia, Colombia. Located another common name Sucará do miudo for
Lacistema pubescens
.
I am currently downloading herbaria specimens for analysis - the total so far is : 1,171. I have yet to download NY, F, P, NY which will add another 1,700 specimens. On top of that there is speciesLink to work through total specimens 4,289 but not all of them have images and some are duplicates I already have.
2020 Jan 03
Happy New Decade & Happy New Year everyone. May your science endeavours and grant funding applications be successful! And...
may I be bold enough to say should you have £50,000-£100,000 going spare I would be delighted to spend it for you on my Ph.D in Botanical Systematics so I can finally finish my education which has been interrupted a great many times -between and during study- because of my mental health illness.
Anyway back to the update : today I have added common names to
Lacistema
: Jigüa negra,
Lacistema aggregatum
: Arrayan & Cafecito and to
Lozania mutisiana
: Almanegra. These names were located on specimens held by the
UDBC Herbarium
, Universidad Distrital "Francisco José de Caldas", Bogota, Colombia. There is one common name I have not added because I am unsure whether the name relates to the species name on the label
Trichilia rubra (Meliaceae)
or to
Lacistema nena
. I am inclined to favour the first option, so for now I have made a note that I need to check this information.
2019 Dec 22
- very basic
Lacistema
page is now available contains another located common name : Calombo-preto
2019 Dec 20
- More common names:
Lacistema aggregatum
: Café de monte;
L. hasslerianum
: Pau-de-lagarto
2019 Dec 19
- Currently at page 16 of 55 of Lacistemataceae Google Scholar search. Planning to complete this mammoth task before Christmas Eve and begin festivities at my Parents. And what have I located so far? Another common name for
Lacistema aggregatum
: Matacalado and one for
Lacistema pubescens
: Espeto-vermelho and another for
L. aggregatum
: Comida de pipira and now one for
L. hasslerianum
: Cafeeiro-do-mato. All accepted species now have a palynology button but with no images as I haven't located any yet!
2019 Dec 18
- I have located some pollen grain images so I am adding another button (Palynology) to each of the accepted species names. First up
Lacistema aggregatum
,
L. pubescens
and
Lozania pittieri
.
2019 Dec 17
- Discovery of another family synonym - Amentaceae. Three more common names for
Lacistema aggregatum
all from the Kayapó : Me krê kako, Kukryt kanê and Kukryt nho kryre
2019 Dec 15
- The MSIE and MSEdge versions of the
Introduction
,
Species
and
Species Key
are now available. Now I will be looking for relevant articles / books located on Google Scholar / Biodiversity Heritage Library and other online sources. I also will be exploring all of the Latin names to check they are grammatically correct according to the Rules of Botanical Nomenclature in particular gender (male, female neuter), number (single or plural), case (what does that mean?) and declensions (I, II, III, IV, V). Time to revisit Botanical Latin by William Stern and consult a book new to me The Names of Plants by David Gledhill.
2019 Dec 07
- The distribution maps are now available for the accepted species.
2019 Dec 06
- All accepted species names have been uploaded. These pages need : latitude / longitude / habitat / a distribution map and the description. All synonyms have all three dropdown menus : LSID numbers, The Latin Protologue and Etymology.
Protologues :
I have to locate 11 of these mainly for the names 'not associated with any accepted species'.
Type specimens :
I still have to locate a great many of these mainly for synonyms. I will be contacting the relevant herbaria in due course if I haven't already.
2019 Dec 01
- All synonyms (except for
Lacistema aggregatum
) now have an etymology button.
2019 Nov 26
- All
Lacistema aggregatum
synonyms are now available. All synonyms have two new buttons : 'The Latin Protologue' (so you can use Google Translator) and 'LSID' (currently IPNI and to be added CoL : 2017 - this is the last year I was responsible for
Lacistemataceae
data on the Species 2000 & ITIS Catalogue of Life Project before it was merged with the
World Plants
database in November 2018). And... another new name
Lacistema pavonii
syn.
Synzyganthera pavonii
Poeppig. This name is known only from a herbarium specimen in Wien.
2019 Nov 20
- Trying out some buttons with popup windows visit
Lozania nunkui
page to try them out.
2019 Nov 18
- Added
Lacistema aggregatum
synonyms
Lacistema angustum
and
Lacistema myricoides var. stipitatum
2019 Nov 17
- Added
Lacistema aggregatum
synonyms
Lacistema elongatum
and
Lacistema floribunda
. Link to the Lacistemataceae conservation name proposal (see Gilmour 1935 in
Literature G page)
2019 Nov 16
- Added link to download the Big Botany Challenge symposium
booklet
(see 2019 Nov 08 entry). Added
Lacistema aggregatum
synonyms
Synzyganthera purpurea
,
Didymandra purpurea
and
Lacistema purpureum
2019 Nov 13
- Updated information on
Herman Sleumer
visit
Taxonomic Literature II
and
Virtual International Authority File (VIAF)
. Synonyms :
Piper fasciculare
,
P. fasciculatum
, and
Nematospermum laevigatum
added.
2019 Nov 11
- Synonyms of
Lacistema hasslerianum
added today. New name located
Lacistema sylvestris
.
2019 Nov 09
- Synonyms of
Lacistema robustum
have been added to the species page.
The species and species identification key pages do not work correctly in Microsoft Internet Explorer or Microsoft Edge (why don't their programs work with internet standard HTML 5 coding???) therefore I will be writing pages that do work in these two web browsers.
2019 Nov 08
- Spent the day talking about the teaching of botany at secondary schools at the University of Reading
Big Botany Challenge symposium
. Download the symposium
booklet
. See the
twitter feed
and I presented a poster
"The plant monographer: our role in botany"
. View the poster
here
or better still download the
A0 sized pdf
version.
2019 Nov 05
- Added the synonyms of
Lacistema grandifolium
and
L. polystachyum
.
2019 Nov 04
- Added the two synonyms of Lacistema pubescens :
Lacistema ellipticum
and
L. pubescens Mart. subsp. serrulatum
2019 Nov 02
- Added the pages for
Lacistema polystachyum
,
Lacistema hasslerianum
and
Lacistema grandifolium
. All of the accepted species are now linked to their species page. Now I begin the synonyms for eight species at the top on the species list page.
2019 Nov 01
- Added the pages for
Lacistema serrulatum
,
Lacistema robustum
and
Lacistema lucidum
.
2019 Oct 29
- Added the page for
Lacistema pubescens
. There is a problem - what are type specimens for this species? Also added 'pinned items' to the top of this page.
2019 Oct 28
- Have added the
Lacistema nena
page and a
species identification key
. The key is not complete as I need to add more images and the pages for the accepted Lacistema species are not currently available although the links are already in place. Added two new names to the species page Lacistemmaceae and
Lacistemma
both synonyms. These names appear on a herbarium specimen which you can examine yourself if you wish.
2019 Oct 16
- Many thanks to Geoffrey Hall, Collections Manager at MT herbarium for scanning and placing their isotype of
Lozania pittieri
online. Added links from
Lacistema
synonyms to protologues. Discovery of a new family synonym - Lacistemaceen. I reiterate again it is of great importance that all historical botany books and type specimen details/images are available online.
2019 Oct 15
- Thanks to Jaime Peña, LOJA Herbarium Curator for supplying the image of
Lozania nunkui
isotype. Now waiting on AAU and HUT herbaria to 'complete the set'. Also added Lacistemonaceae and
Lacistemon
synonym names to the species page.
2019 Oct 08
- beginning to work through
Lacistema
species pages. Added today
Lacistema krukovii
and
Lacistema macbridei
.
The accepted species paged currently include protologue, types, common names only. I haven't decided what other information to include in these pages.
2019 Oct 07
- sending out emails to herbaria requesting they check their herbaria for any type specimen related to accepted
Lozania
species and their synonyms.
2019 Oct 04
- discovery of another name :
Lozania granatensis
from the botanical drawings of the
Royal Botanical Expedition to the new kingdom of Granada (1783-1816)
, Real Jardin Botanico, Madrid, Spain. Added
Lozania mutisiana
and
Lozania klugii
pages.
Lozania grandiflora
has been removed to another family. Not sure if this is correct. See note on species page.
2019 Oct 02
- accepted species pages added -
Lozania pittieri
and
Lozania glabrata
.
In comparison to the 2008 first version of this website when few type specimen images were available now the majority are available from virtual herbaria. The images are inserted into the type specimen tables directly from the online herbaria catalogues and (most) are not held by my website host.
2019 Sep 27
- Just for a change I am going to spread some United Kingdom Twitter botanical love. I am biased towards my alma matres :
The Open University
and
Botany at the University of Reading
both celebrating 50th anniversaries in 2019! and
Botany at Natural History Museum, London
(where I worked in the old general herbarium for about a year) before my MSc. Plant Diversity at Reading.
How about some other favourites of mine...
Cambridge Botanic Garden
,
Trebah Garden
in Cornwall,
Wokingham District Veteran Tree Association
(I have been a member since 2007. Although I have moved away I still contribute to the Tree Watch publication and write its
Index
!),
Wild flower hour
,
Botanical Society of Britain & Ireland
,
Dr. M goes Wild
,
Alastair
Culham
(who gets two links),
The Woodland Trust
(I confess I love hugging trees!), and not forgetting the general tag for
#botany
. These are just a few for you to peruse at your leisure. Make sure you pass your botanical love onto students of all ages - Happy botanising everyone!
2019 Sep 26
- name change for
Lacistema berterianum
to
Lacistema berteroanum
see
species page
and
acknowledgements
page. Thanks to Helen Hartley, Royal Botanic Gardens Kew for her assistance in this matter.
Useful website page : updated link to
2018 International Code of Nomenclature Shenzhen Code
and a very useful companion online book : Turland N (2019)
The Code Decoded
and for Dr M.'s additional links to
50 Years of Reading Botany Masters
celebrating 50 years of teaching botany at University of Reading, U.K. and its
Twitter page
.
2019 Sep 23
- It drives me completely nuts when so called 'stable' hyperlinks to type specimens are being changed on a regular basis! For goodness sake decide on your database structure, how your database is accessed by your online pages and stop changing the addresses to the specimens please. Consequently I have had to revisit all the completed pages for any problems - I have better things to do with my time like update the accepted species pages.
Well this is interesting Sleumer (1980) wrote that
Lozania bipinnata
A.E. Lawrance 524 held at US herbarium. While asking for the type specimen to be available online, John Boggan of US Herbarium (Smithsonian Institution) has pointed me to the correct location of the holotype -it is not the US specimen- but the Gray herbarium, Harvard University. A commentary has been added to
L. bipinnata
page. Many thanks John. I have added you to my acknowledgements page.
It just goes to show how valuable it is to have all herbaria specimens available online!
2019 Sep 22
- I have created a video of a
Lacistema aggregatum
leaf. The
Original image
used for the 2D video below. This video is also located on the
introduction page
under 'What plant characteristics are always found in this family?' heading.
2019 Sep 10
-
Lacistema pittieri
,
Lozania pedicellata
,
Lacistema pedicellatum
and
Lacistema trichoneurum
synonyms of Lozania pittieri added to the species list.
2019 Sep 07
- Added
Perrottetia racemosa
and
Perrottetia costaricensis
synonyms of
Lozania mutisiana
. I have not been able to locate the type specimens of
Perrottetia racemosa
online at F and US herbaria. Looking at the GBIF database it appears that someone has mixed up Perrottetia racemosa (Oliv.) Loes., Celastraceae - a native of China and Perrottetia racemosa Stand., Lacistemataceae. The information is coming from
NSII - China National Specimen Information Infrastructure
. Is it possible that Lacistemataceae species are genuinely located in
China
? Unfortunately the images are of low resolution so I cannot examine the floral structures... how I love a good mystery!
2019 Sep 06
- Today I have added synonyms to
Lozania mutisiana
:
Lozania nemoralis
,
Monandrodendron schultzei
,
Monandrodendron peruvianum
and
Lozania bipinnata
pages.
It is rather fascinating how many herbaria specimens details are now available online compared to when I first wrote this website back in 2007. When all herbaria (3,095 active herbaria!) information is available via
GBIF
I will then download all this information and be in a position to locate even more type specimens. If only all Lacistemataceae specimens were imaged and also online then I could re-evaluate the entire family -using morphological characteristics- and publish articles in journals and on this website! If I publish enough articles and I could achieve a Ph.D by Publication!
2019 Sep04
- I am beginning to update the synonyms of the
Lozania
species. The first two pages are
Lacistemopsis poculifera
and
Monandrodendron klugii
both are accessed underneath the
Lozania klugii
heading on the species page. Where possible the holotype specimen image is shown. This image is directly downloaded from the herbarium holding this specimen and is not held directly on this website. Some previously shown type specimen images were used only with permission of the holding herbarium but as many more type specimen images are available online this is now a rare occurrence.
2019 Aug 14
- This website now has a Cookies notice and
Cookies Policy page
.
2019 Aug 11
- Introduction page completed. Bibliography pages all updated with the new menu. Plant images have been added to introduction page - question: What plant characteristics are always found in this family?
2019 Aug 09
- All pages updated with new menu with the exception of the Bibliography pages. To complete - Introduction, Species, Species Key and dynamic data pages. Need to add images of plant parts. I have been asked to resubmit my Ph.D proposal in a particular style which is required for this particular university department so I won't be working on this website for a few days only.
2019 Aug 06
- New modern pop up side menu that should shift to the top on smaller screens.
2019 Aug
- What have I been doing since last year? Taking many Coursera.org courses so I could write a Ph.D proposal. I am also currently updating my School Governor training before starting at a new school for the next academic year 2019/2020.
2018 Nov 23
- Added a Youtube video on how the cyber world is changing the way we use information. Find it on Introduction page: Why did I write this website? And here:
Did You Know? (Shift Happens)
by Katy Scott uploaded to Youtube 2018 July 17.
2018 Nov 05
- Planet Bob is back on this website after a hiatus of 8 years! Why? because it addresses a very important question of why we need taxonomy?
Planet Bob
by Arizona State University & MediaAlchemy. The link is found on the Introduction Page : What is taxonomy?
2018 Nov 03
- MSc Plant Diversity, University of Reading and RNG Herbarium have new websites. Updating this information throughout the current site pages before I continue to add more pages.
---